The app was developed in 2008 and is being upgraded in 2016 to enable all government agencies to adopt code standards and domain names.
The use of a standard UPI ensures that data sharing between agencies is successfully implemented.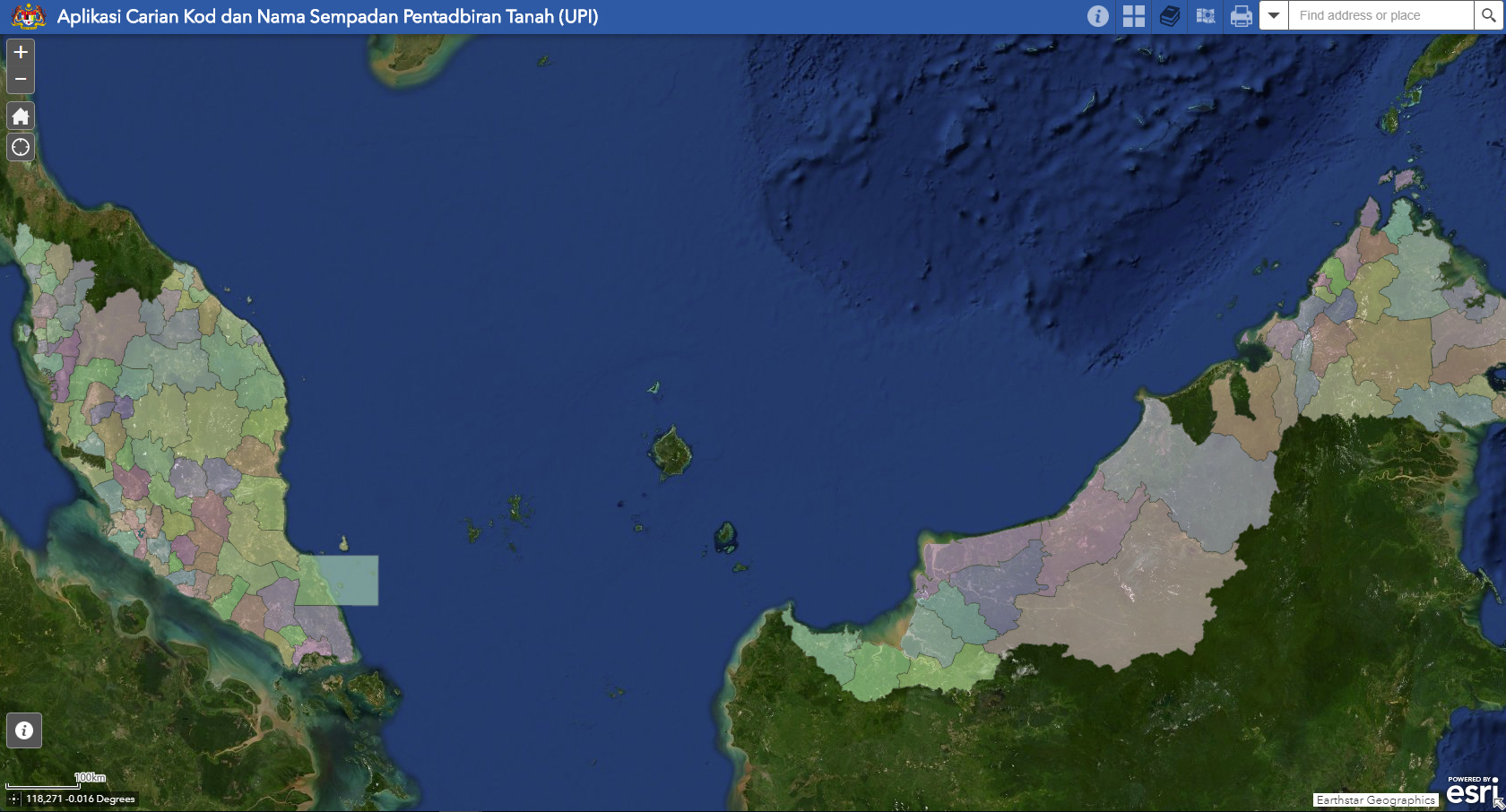 Facilitate the implementation and integration of application systems within and between agencies;
Facilitate the sharing of geospatial information;
Assisting agencies in the application system development and;
Provides guidance on implementing uniform documentation across agencies.
Features
Search for Code Structure and Landscape Boundary Names easily and the results are displayed in textual and spatial form;
Download Code Structure Document and Land Administration Boundary Name for 16 states in pdf format;
Download Code Structure and Landscape Boundary Name in excel format;
Print the map code results and land administration boundary name.