Through MyGOS, Government Agencies are able to update and access geospatial information online and in real-time as well as assist in decision making, formulating strategies and analyzing information quickly and accurately.
Geospatial information sharing is the best strategic collaboration for the benefit of synergies to the Government Agencies involved. This enables the integration of geospatial information for the benefit of all and not limited to the interests of an agency.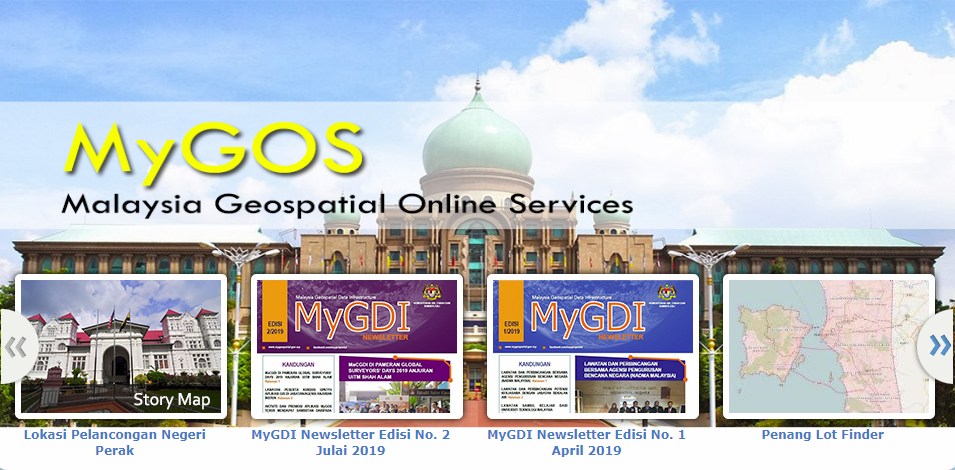 Collect once use by many – Government agencies can share geospatial information virtually and information's updating can be done via online in a secured environment.
Facilitating collaborative Government Agencies to share and access geospatial information online, accurately and cost effectively.
Avoid overlapping of geospatial information collections and production efforts.
Help improve the government's service delivery system.
Make it easy for users without GIS background to develop GIS applications.
Features
Document Management - Limited and organized document management using the 'My Content' function.
Web Map - Facilitates map design with exciting creativity and features such as changing the size of symbology, creating labels and more.
GIS Application Development - Develop GIS application without any programming included.
Information Sharing – Secured sharing of limited information with the 'Groups' function.
Storymap - Storymap is an interactive display that has maps and basic informations about storytelling.
Collect Geospatial Information - Discover geospatial information with smartphones offline or online using the 'Collector for ArcGIS' function.
Dashboard – An interactive display of analytical results to present to the top management.