PGN research and development includes the implementation and coordination of research activities and collaborations between government agencies, research institutions and education institutions. Furthermore, the findings can be shared and may contribute to the efficently use of geospatial information.
One of the research and development activities through collaboration is under secretariat of the Urban And Rural Govenance (WG2) Committee chaired by the Director of PGN. The WG2 committee is established under the parent committee of the National Geoinformation / Geometrical Research Technical Committee (JTPGGK) chaired by the Director General of JUPEM.
Details on the Urban And Rural Govenance (WG2) Committee :
WG2 - Terms of Reference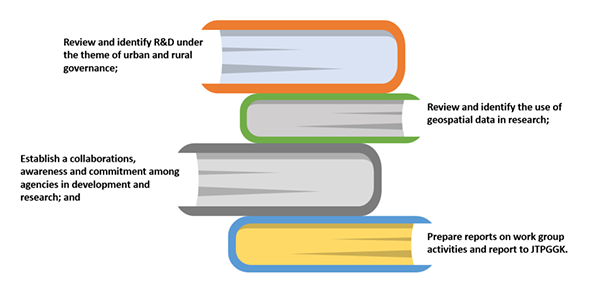 WG2 - Sub Theme
Multi-hazard Risk Assessment
Examples : • Environment • Geo-disaster

Sustainable Land Administration and Management
Examples : • Under ground space management • Kampung profile

Social and Economy
Examples : • Impact of Household Living Aid • Crime hot spot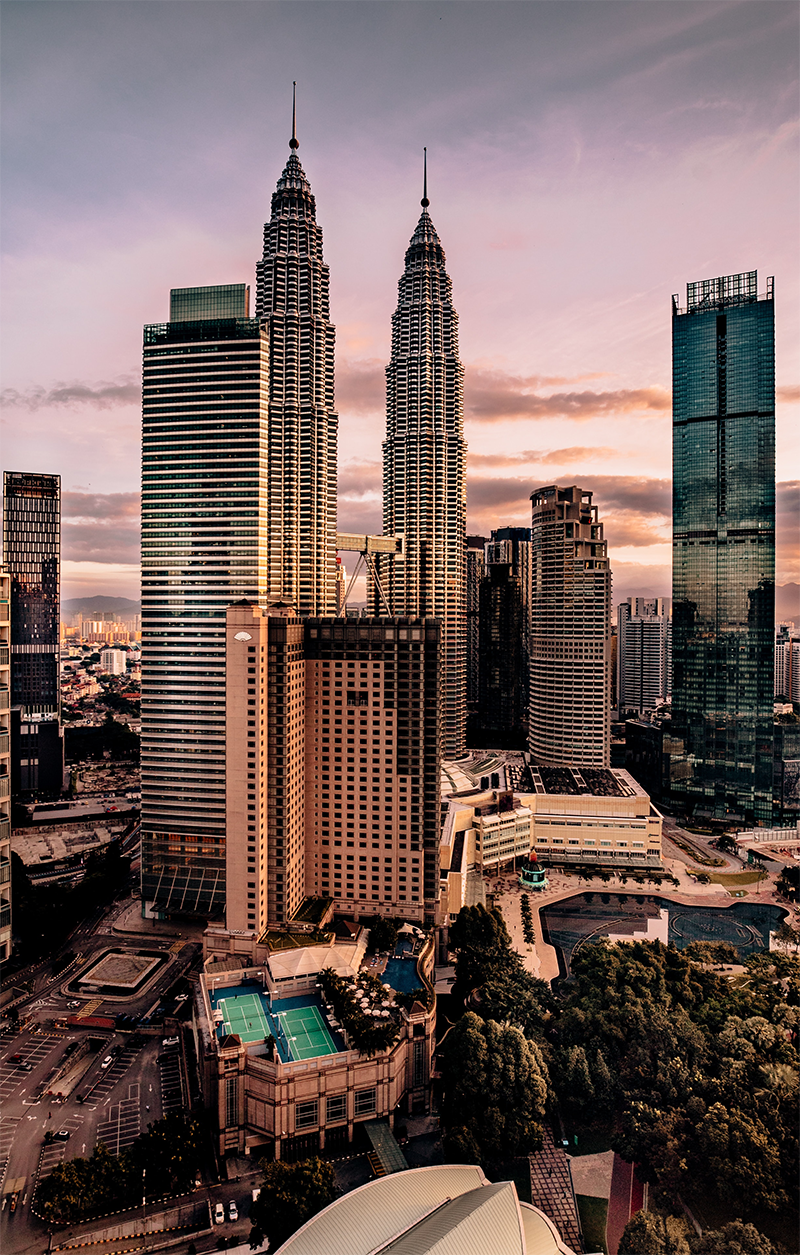 WG2 - Members
1. Department of Survey and Mapping Malaysia (JUPEM)
2. Universiti Putra Malaysia (UPM)
3. Universiti Malaya (UM)
4. Universiti Sains Malaysia (USM)
5. Universiti Teknologi MARA (UiTM)
6. Universiti Teknologi Malaysia (UTM)
7. Federal Department of Town and Country Planning (PLANMalaysia)
8. Ministry of Housing and Local Government (KPKT)
9. Kuala Lumpur City Hall (DBKL)
10. Valuation and Property Services Department of Malaysia (JPPH)
11. Ministry of Rural Development (KPLB)
12. Ministry of Federal Territories (KWP)
13. Putrajaya Corporation (PPj)
14. Department of Federal Development (JPP) Negeri Selangor
Recent activities carried out in collaboration with WG2 are :
Underground Geoinformatic System Development Workshop for Kuala Lumpur
The workshop was held on February 25-26, 2019 at the Center for Human Transformation (PTI), University of Science Malaysia (USM), Penang. Government agencies involved are JUPEM, JKR, JMG, DBKL, PLANMalaysia and MaCGDI. Meanwhile, the private agency was attended by Mass Rapid Transit Corporation Sdn. Bhd., Rapid Rail Sdn. Bhd. and Infrastructure Malaysia Berhad. Academic representatives are from USM, UiTM, UniMAP and Heriot-Watt University. As a result of the workshop, some of the formulas that need to be emphasized in order to be successful in this research are related to data types, data governance, data platforms, technologies, laws and enforcement, data sharing, completeness and accuracy of data.
Copernicus Data Analysis and Open Source QGIS Software Course
The course was held from July 8-9, 2019 at Wisma Sumber Asli, MaCGDI, KATS in collaboration between MaCGDI and the Engineering Division, University Putra Malaysia (UPM). The objective of this course is to provide exposure, observation and analysis of data captured through sentinel satellites provided by Copernicus services. The images processed using existing software from Copernicus called Snap. In addition, comparative analysis was also performed using Open Source Quantum GIS software.
Cooperation Notes between Marine Technology Centers, UTM and MaCGDI (Malaysia-China Research and Cooperation on Marine Renewable Energy Utilization)
The cooperation note between MaCGDI and UTM was signed on January 11, 2019. The research period is 24 months. This collaboration is an initiative in developing information technology leading to the assessment and mapping of renewable marine resources.