MaCGDI wins global tech award for advanced planning tool
2016 : The Malaysian Centre for Geospatial Data Infrastructure (MaCGDI) has won the prestigious Special Achievement in GIS (SAG) award for MyGOS application, a mission-critical decision-making tool used by government agencies nationwide to support public services.
The highly-regarded global tech award was announced by Jack Dangermond, Founder and President of global mapping giant Esri, during the Esri International User Conference in San Diego, California.
MaCGDI was selected from a pool of more than 350,000 commercial and public sector organizations worldwide to receive the honour, which recognises the innovative use of Geographic Information System (GIS) technology to solve real-world challenges. MyGOS (Malaysia Geospatial Online Services) is a collaborative platform that facilitates geospatial information sharing and uses among government agencies and the private sector.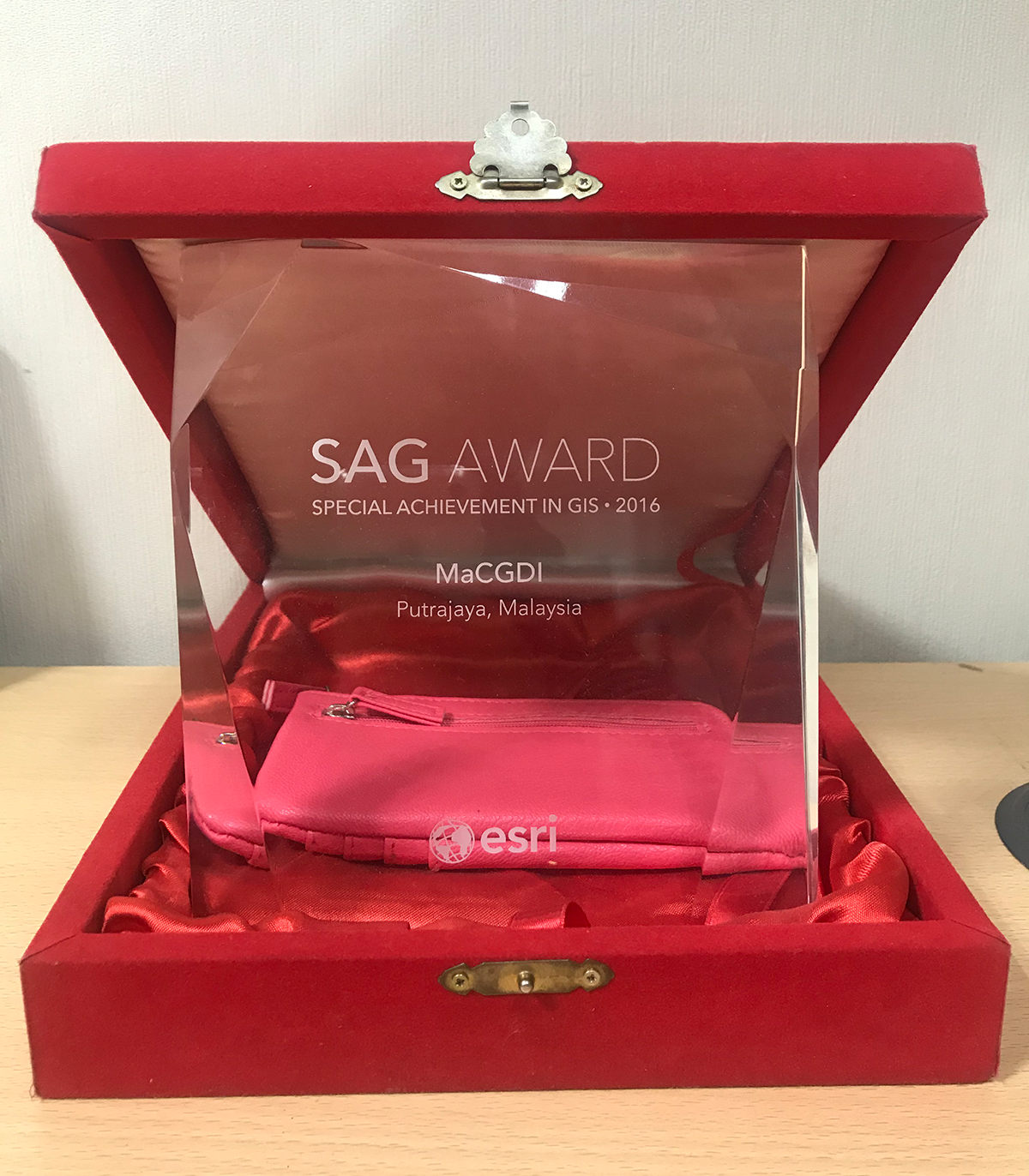 MaCGDI Information Security Management System (ISMS)
MaCGDI began preparations for obtaining ISMS ISO / IEC 27001: 2005 certification in 2013. On July 3rd, 2014, MaCGDI successfully obtained ISMS ISO / IEC 27001: 2005 certification under the scope of "MaCGDI Data Center Operations, Putrajaya" from SIRIM QAS Sdn. Bhd. On July 27th 2015, MaCGDI received a standard transition certificate from ISO / IEC 27001: 2005 to ISO / IEC 27001: 2013 under the scope of "MaCGDI Geospatial Data Sharing, Putrajaya", which complies with MaCGDI's function as a National Geospatial Information Distribution Center.